Who?
About Do Normal
A one-person development studio run by full-stack developer and designer Robert van Kempen. By day, I work at BEEQUIP. When the sun has set, I moonlight and create my own things.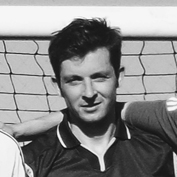 Hiring me
You're in luck. I'm currently available for web and design consulting.
If you appreciate my work, feel free to contact me. Don't fret if you're not based in The Netherlands: I'm willing to travel.
I prefer projects that pay huge amounts of cash.
Where the name "Do Normal" comes from
It's the name of a chapter of the excellent book False Flat. The book examines why contemporary Dutch design is so successful. Normalism is a big part of Dutch society, and I felt the term reflects most of my work. An excerpt from that chapter:
"Normalism" is a term that could be used to characterize the particular strand of modernism one encounters in The Netherlands: no matter what modern innovation brings, it must make itself relevant in the arena of popular culture and fit the mold of everyday life.
About this site